We've been told our whole lives that stealing is bad. But when it comes to marketing or really anything creative, it's not.
In fact, stealing is a much-preferred option to its dashing and seductive and oh-so tempting second cousin: copying.
And you may be thinking right now, "You're telling me that stealing is good? My gawd Heatherr, were you raised by chimps?"

Wait, wait. Hear me out.

I see it happen all the time: entrepreneurs who feel shaky in their marketing will copy the look and feel of an influencer. Copy their language and tone and headshots. Copy the layout of a sales page. Copy their social strategy and sales funnels. Copy their presentation templates and swipe files.

When entrepreneurs copy, they have no idea why the person they're copying is doing what they're doing. They don't know the original strategy, the goal – or if it's even working. And that is some risky marketing behavior.

Most importantly, they deny the world of hearing and seeing and feeling their authentic voice and vibe.

And it's at this intersection of authenticity and ambition that you'll find the oh-so-sweet spot of a solid brand that will help you build a profitable and sustainable business.
This is why I much prefer stealing to copying. Here's how to do it: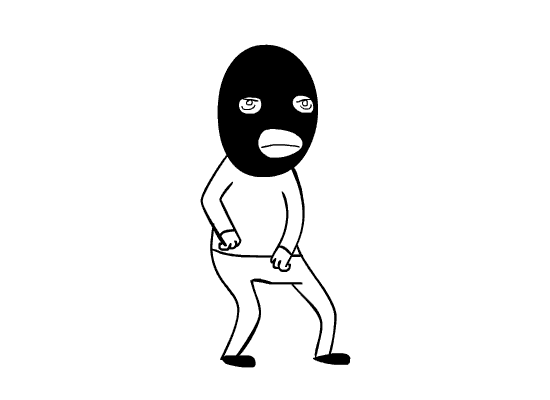 This weekend, take an afternoon and see what the competitors and influencers in your field are doing out there. Devour a few websites and social media feeds. Sign up for opt-ins and micro-courses. Listen to podcasts and Clubhouse rooms. Maybe cruise through a few books. Take notes on what they're doing and saying that you like and gives you a little spark.
Then steal. The idea, not the work (and this last distinction is important!).
Take the inspiration from your research and make it completely your own. If you like an influencer's social media feed, think about what makes it great: consistency in graphics, a solid posting strategy, engaging content, a fun tone.

Then ask, "How can I have great graphics, consistent posting, and engaging content and a fun tone like them?" and match their strategy with your work, your words, and your wisdom. As every good marketer knows, it's the culmination of all these things that creates the experience that your customers have with you and your business. And that experience becomes your brand (that will make or break your business).
At the end of the day, you're the only you out there (and trust me, knowing who you are is your best competitive advantage).
Don't deny the world of the gifts you have to give and the lives you'll change when you get your business off the ground. Steal a little inspiration, find your voice, find your strategy and then run with it.

I'm rooting for you!

xo, Heather